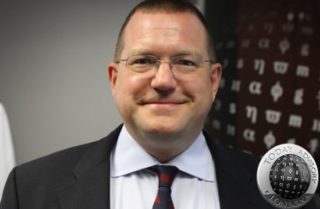 Patrick Rarden MBE
Special Advisor on Economic Crime
LinkedIn
Patrick Rarden is Today Translations' Special Advisor on Economic Crime. He is also a Special Chief Inspector in the City of London Police Economic Crime Directorate, and represents the City of London Police on the 'Terrorist Finance Experts Working Group' of the Joint Money Laundering Intelligence Task Force (JMLIT).
Patrick was the Finance Lead on the British government's C-Daesh Taskforce, representing Her Majesty's Government at the Counter ISIL Finance Group Coalition and the UN Counter-Terrorism Conference in New York. Patrick was appointed MBE for Services to Policing in 2014.  In 2017, Patrick graduated from the Royal Military Academy Sandhurst as a Commissioned Officer with the British Army Reserve Forces.
Previously he held executive positions at investment banking and financial services firms, including Commerzbank, Société Générale, and State Street. A 26-year career in banking has given him extensive experience in the trading and managing of asset classes with a multi-jurisdictional client base in Germany, France, Switzerland, Ireland and the UK.
Patrick holds a Masters in Law from Worcester College, Oxford.