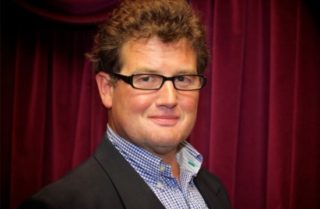 Sir Timothy Ackroyd
Special Advisor on the Art of the Spoken Word
Sir Timothy Ackroyd is a British actor, writer and coach. He has appeared in a great many West End productions including Macbeth (Old Vic), Much Ado About Nothing and A Month In The Country (National Theatre), Man and Superman (Theatre Royal, Haymarket and Cambridge), and Pygmalion (Shaftesbury), amongst others. Further afield he has made his mark in Denver, New Orleans, Dallas and New York with The Rivals and A Step Out Of Time. His recent productions include Count Dracula, a radio theatre performance starring John Challis, and The Fuse.
Sir Timothy is renowned for his philanthropic work. He and Charles Mayhew MBE founded the Tusk Trust in 1990. Tusk Trust is a dynamic organization, which has 20 years' experience initiating and funding conservation and community development programmes right across Africa.
Supported by UK celebrities such as Rory Bremner, Ronnie Wood, Griff Rhys Jones, Joanna Lumley, Ruby Wax, Zoe Ball, Ben Fogle and Alis‐ tair McGowan, the charity's work to deliver direct sustainable conservation has been widely covered on television and in the media. In 2006 Prince William became the charity's Royal Patron. Tusk has earned a reputation for being non‐bureaucratic and for maximizing donor funds (on average 80% of net funds) reaching the field. The charity has supported more than 100 projects and invested over £16 million into the field.
Sir Timothy is Chairman of the Ackroyd Trust which helps drama students entering their final year of training and in 1996 established The John Ackroyd Scholarship at the Royal College of Music. The Trust was formed in 1990 by Keven Bentley and Sir Timo‐ thy Ackroyd. Over the past twenty years the Ackroyd Trust has supported some fifty students from both Drama and Music Academies. Past beneficiaries include; Alfie Boe, Jonathan Lemalu, Siphio Ntshebe and Pumeza Matshikiza.