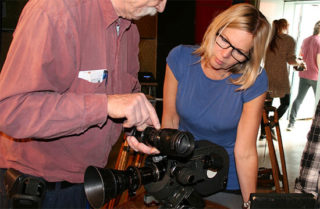 It's rare to get such a comprehensive and brilliant service from one company- usually there's the chase round for transcripts then subtitling and voice over a whole load more work to source the right company for. Today Translations are incredibly professional and speedy but with a keen eye for detail and accuracy. Make them your one stop shop, they're brilliant!
Amanda Murphy, Executive Producer
---
Professional transcription service
Effectively translating subtitles or scripts for voiceover or dubbing services often requires a written transcript. As an international translation services company, our pool of professional transcribers, who handle more than 200 languages, are at hand to help take your project forward. Therefore, no matter the language of the audio, we can have it transcribed for you and, should you desire, subsequently translated.
Although digital audio file types are preferred, out of convenience, we are of course able to work with any audio source, and we mean any.
Secure transfer
Worried about sending through highly-sensitive information via email? All data can be transmitted to us via our own FTP servers and held in accordance with Data Protection standards. Rest assured, security provisions are at the heart of everything we do.
Click here to get in touch