Professional bids and tenders translation
Today Translations is the UK industry leader in providing business around the world with fully-qualified and professional translation services for bids and tenders.
With more than decade's worth of experience in London's financial centre, we've helped a number of businesses accurately translate their company message and philosophy for contract offers coming in from across Europe.
And thanks to our account team's consultative approach, our fast turnaround time and our network of experienced and highly-specialised linguists, we've helped a number win new business, as well.
Our scope naturally also covers companies sending out Request for Proposals to prospective vendors based around the world. We'll make sure you get in touch with the ideal respondents.
Understanding your message
Winning bids and tenders can have a significant impact on a business' turnover, which is why at Today Translations we offer a consultative approach to every project we handle, no matter the scope or client.
Our accounts team will take the time to fully understand your company's ethos, so that you can rest assured that your message and philosophy is fluently translated into the target language.
Experienced professionals, working for you
With a global network of over 2,500 linguists, we'll always be able to provide you with a fully-qualified translator who suits your exact requirements, whether it be their experience within your industry or their mother tongue.
Our expertise span a diverse range of industries, including the legal, financial and technology sector.
Fast delivery at a great price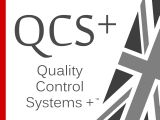 One of the most important considerations when translating bids and tenders is time.
Thanks to our streamlined QCS+ project management systems, we have built a consistent track record in delivery faster than the majority of our competitors, without ever going back on our promises for quality and accuracy.
Click here to get in touch