How translation technology helps your project
Today Translations has put technology at the heart of its service as we look to always build upon our offering of fast, high-quality and fully secure language and translation services.
We offer a number of high impact technology solutions that cater directly to the needs of our clients. Some solutions come as they are; others can be redeveloped to meet the user's exact requirements.
From uploading files to deploying your localised website, we ensure that our technological offering will streamline your translation projects in a timely, cost-effective manner.
Click here to get in touch
What is Today Translations' technology offering?
At Today Translations, we develop new technologies to enhance quality, boost productivity and drive efficiencies for our users.
Through our team of developers and programmers, we have built high-impact solutions, including our own QCS+ database system, client portal and translation managament system, and a series of bespoke APIs for website translation management.
Client portal and translation management system
Users can choose to submit and download projects via Today Translations' web portal, our secure FTPS server, or via email.
Our online portal offers the most agile solution to document management, with users able to allocate an unlimited number of users and assign different access privileges for viewing and downloading projects and data. Next to uploading and downloading files, users can also communicate with persons working on projects and monitor progress status, approve the translation and leave comments. All data accessed via this route is limited in content and stored on our secure servers at our London head office.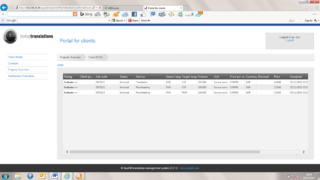 User data can also be transferred through our secure FTPS server. All submitted source documents and translated documents are also hosted on our secure servers, in a folder specifically allocated to the user. Today Translations grants all users 24/7 access and the capability to return and delete all submitted and delivered projects at any time.
Translation memory tools
Computer assisted translations (CAT) tools and translation memory software allows linguists to access a database of previously translated terminology that is specific to a particular user, client or company. By employing such glossaries, the user is assured that specific technical terminology and phrases are consistent with previous translations and that quality is always maintained.
To achieve maximum content leveraging and consistency, Today Translations uses memoQ or Trados, two leading CAT tools, for source document analysis and translation memory management. Working in partnership with our users, we build bespoke glossaries, term-bases and translation memory to maximise content leveraging and consistency.

When a new project is evaluated against a user's existing memory bank, our project management team is able to get a top-level view of how the source matches any previously translated content. The analysis looks at how the repetitions appear and surrounding entries are checked to ensure that they are the same. This then constitutes a perfect match.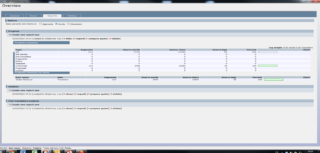 FIND OUT HOW MUCH YOU CAN SAVE BY USING TRANSLATION MEMORY
Bespoke APIs
Today Translations and its team of developers are building innovative APIs (Application Program Interfaces) to streamline our users' multilingual website content management. Our API tools integrate directly into all website content management systems, and are designed to automate online content extraction, upload translated material and seamlessly manage any on-going website updates.
Today Translations is also able to streamline and manage global, multilingual social media profiles for users. A typical API module for multilingual social media management generally follows the workflow below :
User submits content for translation via online portal
Today Translations carries out translation in the languages required
Once translations are complete, they are saved as drafts in the client portal, pending confirmation
User confirms and publishes translations from within the portal. This automatically updates the allocated social feed. (Please note that the user can also opt for Today Translations to handle multilingual social feeds according to a pre-approved schedule.)
All APIs can be customised in the consultation with the user to suit their requirements, as Today Translations owns the propriety rights to the source code.
A fully protected IT infrastructure
A secure IT infrastructure forms the backbone of any business. But when dealing with often sensitive client information, it is imperative that firms go the extra mile in ensuring safe document handling and client confidentiality.
Data retention and backup policies are stipulated as part of our ISO 27001 certified information security management system (ISMS) – a level of security assurance that is rare within the translation services industry.
Today Translation ensures that all information assets receive the level of protection fitting to the asset's sensitivity or criticality. All electronic and physical data we receive are securely stored at our Head Office in the City of London and automatically backed-up off-site and accessed in accordance with our ISMS policy and procedures.
Click here to get in touch