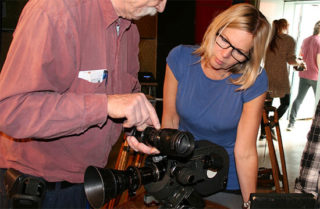 It's rare to get such a comprehensive and brilliant service from one company- usually there's the chase round for transcripts then subtitling and voice over a whole load more work to source the right company for. Today Translations are incredibly professional and speedy but with a keen eye for detail and accuracy. Make them your one stop shop, they're brilliant!
Amanda Murphy, Executive Producer
---
We handle any subtitle format
Whatever the format of the footage is – we can deliver, whether it is a .vob file for a DVD, or a .xif file for television broadcast.
We have the software and tools at hand to streamline the process. All we need is the footage, and we'll take care of the rest. Our team of project managers are at hand to ensure that your film, documentary or marketing message captures the imagination of foreign audiences.
Optimising subtitles
When it comes to translating subtitles, our network of professional linguists are not just expertly skilled in translating dialogue, but also in capturing the same substance, style and humour of the original content.
Subtitles engage foreign audiences directly to the original production, so it's important that context isn't lost. At Today Translations, we take everything from readability to time on the screen into account when working on your subtitle translation project.
As a professional translation agency and subtitling company, at Today Translations we can work with whatever you send us, whether it's just the original film footage in a foreign language, or the subtitles file that needs to be translated for foreign audiences.
If you don't have the original transcript, you might be interested in finding out about our transcription services, as well.
Who is your target audience?
If your footage is going to air on a foreign television channel, it's worth considering that countries and regions have different cultures regarding the use of subtitles, dubbing and voice-overs.
Subtitling for foreign films and documentaries is the norm in English-speaking countries, the Netherlands, Portugal, the Balkan region, the Nordic countries, Japan, South Korea, Indonesia and the Philippines.
In many other countries, there are discrepancies between what is broadcast on free-to-air and private television channels, so it is always worth finding out what captioning is expected of your footage. In many central European countries, dubbed films and documentaries are more common.
Click here to get in touch